Representative image
MUMBAI: As the state looks for a way to even the field for SSCstudents following a drop in scores this year, offical data shows that in First Year Junior College (FYJC) admissions last year, nearly 90% of the 3.8 lakh students were from the state board. CBSE students had a 4.5% share, followed by ICSE students, who constituted approximately 3%. In Mumbai, CBSE and ICSE students make up 2.7% and 3.8%.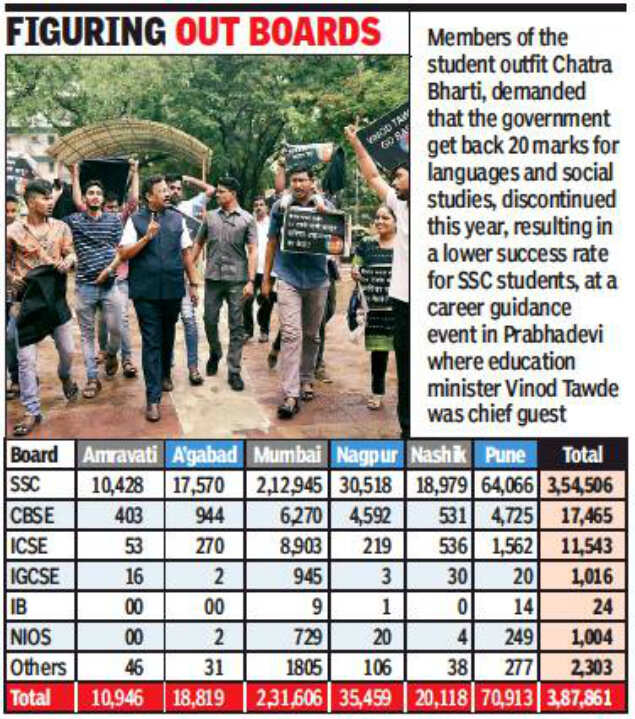 The data, principals say, indicates dominance of state board students in admissions. "If non-state board students constitute only a small fraction of the applicants pool, government should not take away internal marks for students from other boards and put them at a disadvantage," said a CBSE principal.
But officials said it was the race at top colleges that had state board students worried. "The concern is students with top scores in SSC may not be able to compete with students from other boards," said an official. School education minister Vinod Tawde has said government would consider increasing seats if required.
The proposed changes, however, are delaying FYJC admissions. While there is still no clarity on when students can begin filling part two of the admission forms, officials said they would upload details of the seat matrix, colleges, courses, cut-offs and fees by Monday.
["source=timesofindia.indiatimes"]